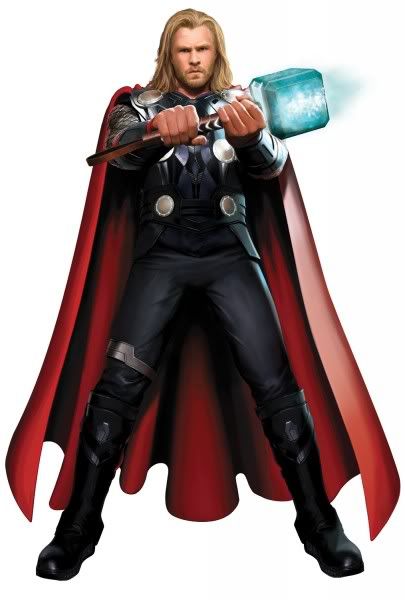 After I saw Iron Man 2 with the hidden scene after the credits - I was like what THOR! hahaha! Got excited about it. After a few days just saw the news online that Chris Hemsworth (The Last Song) got the role with Natalie Portman (Closer). I always knew that Natalie can nail it up because she's a good actress while Chris just got started his acting career and we don't know yet if he could do it right, well let's just see. Below is a synopsis and an interview with Natalie and Chris on the set of THOR.
Paramount Pictures and Marvel Entertainment present the epic adventure, "Thor," which spans the Marvel Universe from present day Earth to the realm of Asgard. At the center of the story is the mighty Thor (Chris Hemsworth), a powerful but arrogant warrior whose reckless actions reignite an ancient war. Thor is cast down to Earth by his father Odin (Anthony Hopkins) and is forced to live among humans. A beautiful, young scientist, Jane Foster (Natalie Portman), has a profound effect on Thor, as she ultimately becomes his first love. It's while here on Earth that Thor learns what it takes to be a true hero when the most dangerous villain of his world sends the darkest forces of Asgard to invade Earth.
From etOnline:
Thor hits theaters on May 6, 2011.